This is today's bento. No big deal.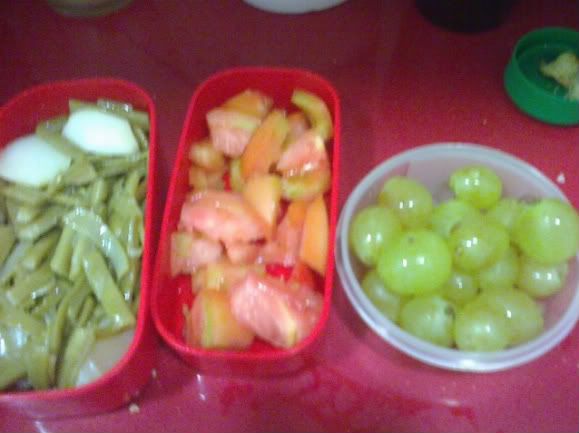 Sorry for the bad quality of the pic... I only have my cellphone camera :_(

Totally vegan bento. I didn't mean it as I'm not even vegetarian (though I'm ALMOST vegetarian LOL). I had some meat but i felt a little sick so I preferred not to have it as the sauce is a bit heavy. Now I'm starving.. and craving for my dinner....
Left: boiled green beans and potato and roasted with a little garlic. Right: tomato salad. Added some green olives afterwards, as I decided it was kind of a boring lunch. And I was hungry 2 hours after eating >_<...
Some grapes on the side container.