Another lunch for the boyfriend and I.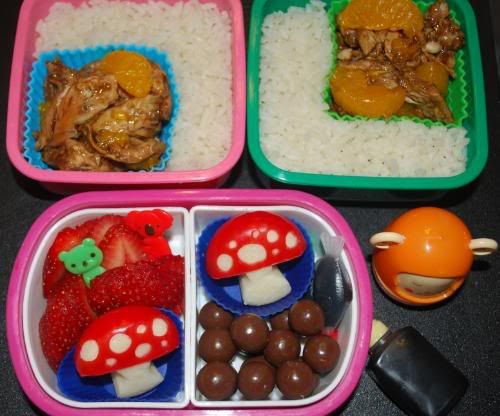 In the smaller containers we have teriyaki chicken with mandarin oranges and some rice.
Then to share some strawberries, a couple more baby bel cheese mushrooms, and some reese peanut butter bites.
Then there's some soy, extra teriyaki just in case and my favorite kind of furikake in the monkey.