Hey~

I really like the pictures that came out for yesterday's bento. Unfortunately, I wasn't able to post it yesterday because I was falling asleep through the majority of my evening.

But here they are!!!!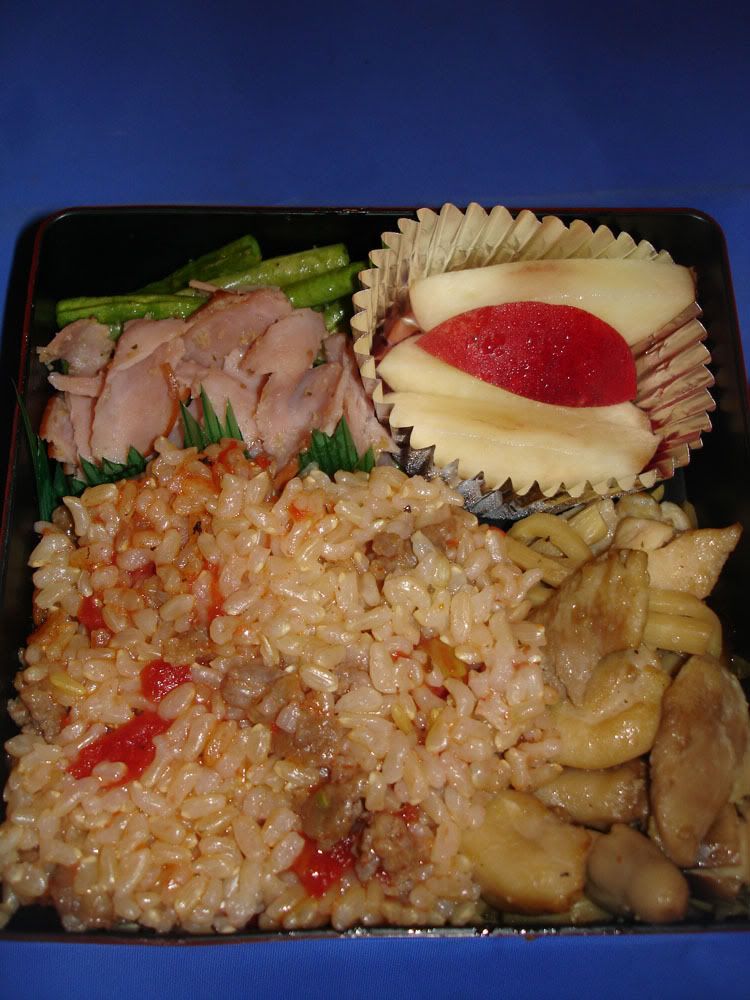 By far, I think this is the prettiest picture I've ever taken of food. XD Anyway, top, we have green beans and ham and slices of apricot. Bottom, we have brown rice fried with tomatoes and Italian sausage as well as chicken fried with bamboo shoots and mushrooms. Yum~!

You can tell I'm running out of ingredients and ideas, right? XD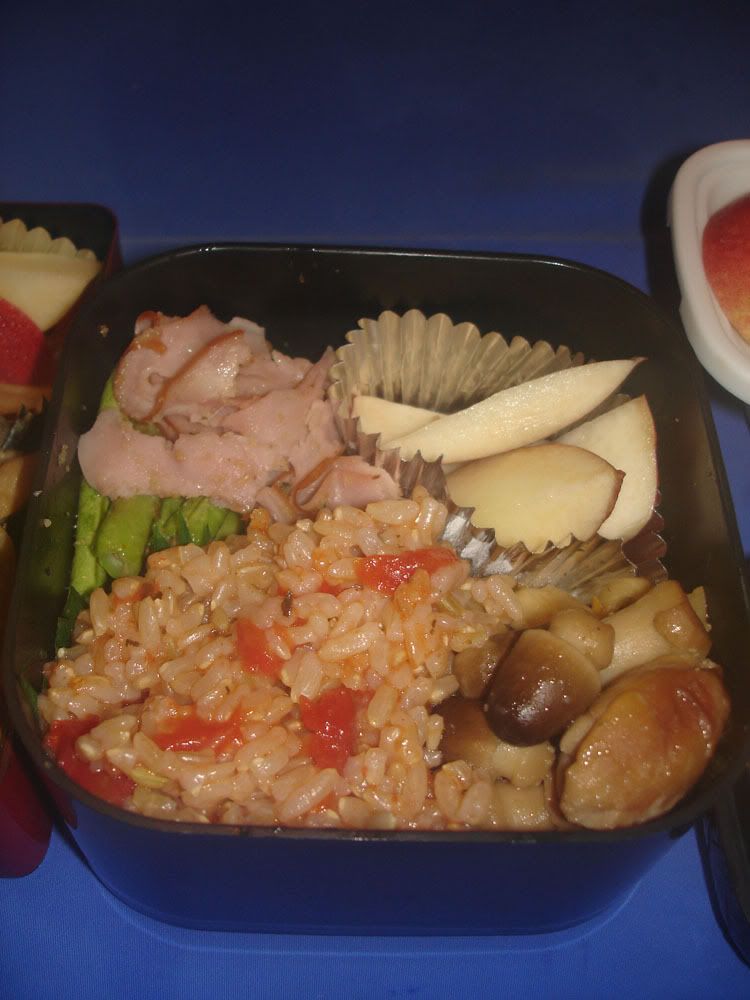 This was Tim's...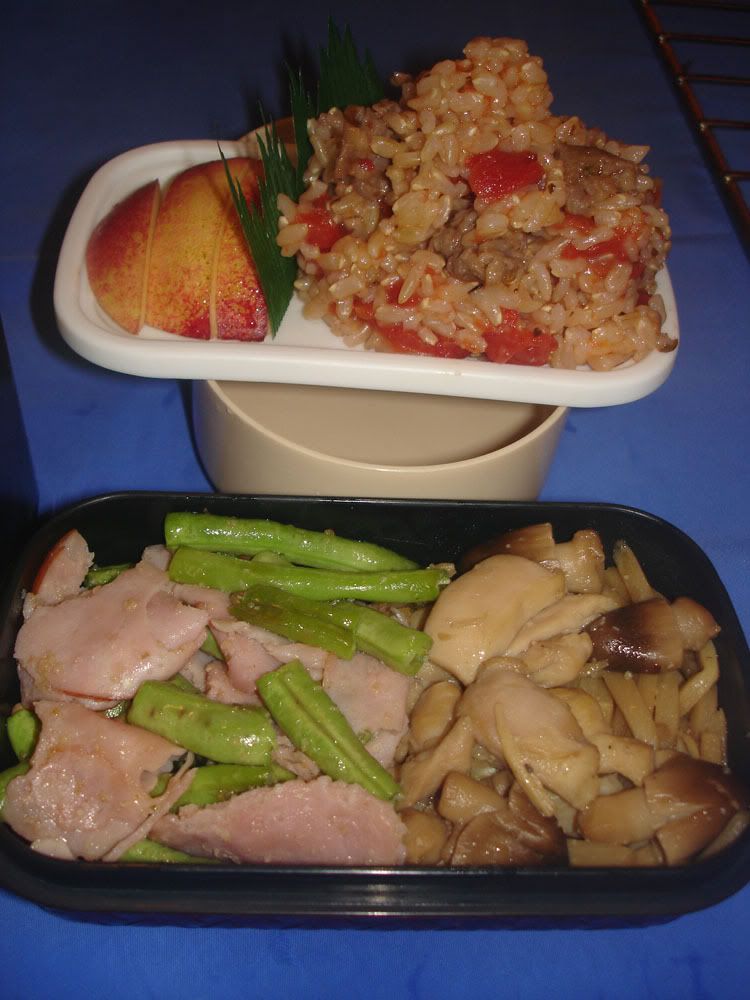 This was mine...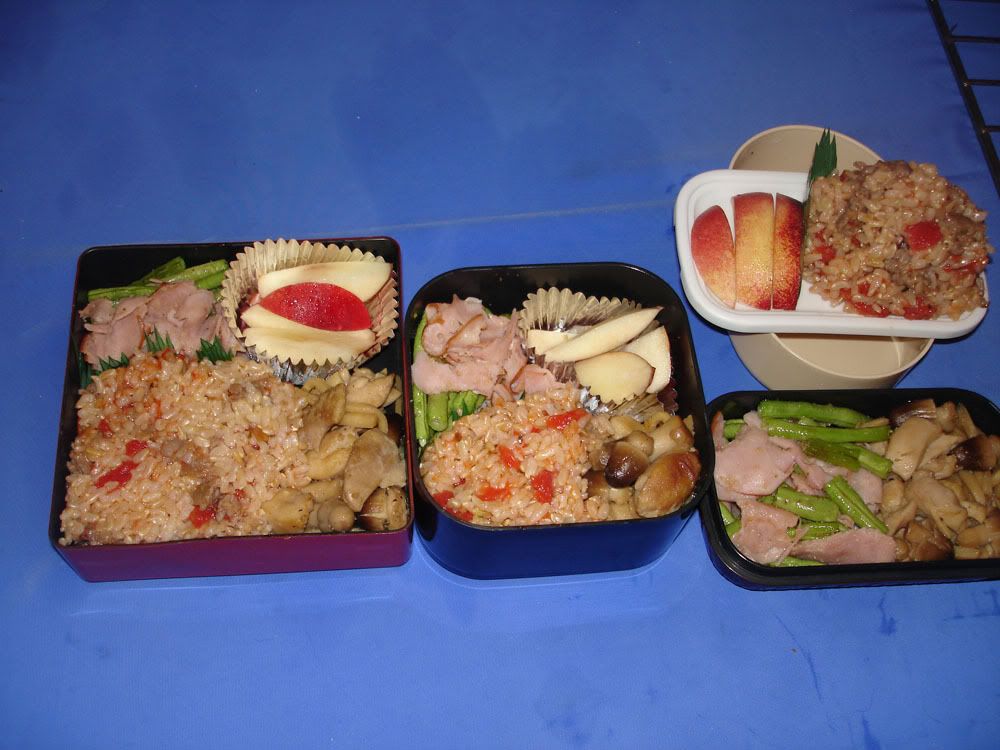 And here's (from left to right) Rich's, Tim's, and mine. XD