My baby is in the first grade this year, and eating lunch at school. She requested sushi for her first lunch! That's my girl!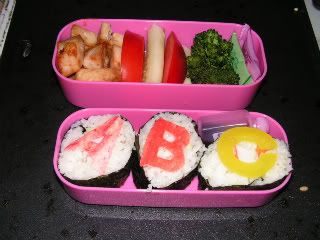 Sushi with fake crab, cuke and carrot, oyster sauce chicken, broccoli, tomatoes and cukes, plus two gummies. Cut up peach not pictured.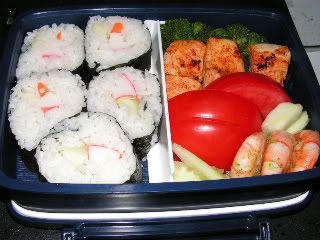 Hubby's bento, sushi, deviled chicken, cilatro shrimps, tomatoes and cukes. Banana and snack mix not pictured.