Hi, bentolunch~

This is my first post here but not the first bento I've ever made. However this was the very first mass bento I've ever made. Done on August 9, 2009. I'm just reposting it here from my personal LJ.
_______________________________________________
So here's the bento box I made for geex tonight. I started at 18:00 and finished by 21:30, and I'm sooooo tired right now, but I just had to post pictures.

So here they are. XD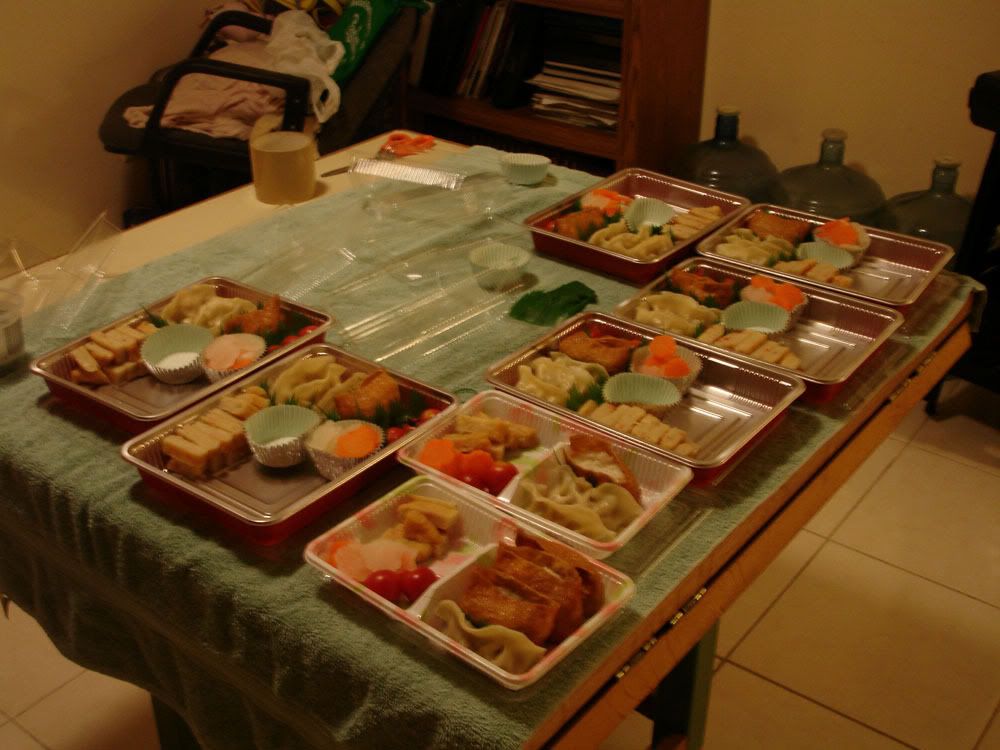 Here's my dining table, lined with six large sized bento boxes and two small bento boxes and three onigiri trays. The boxes were pretty much half full by this time.


Here's the finished onigiri trays. You can see that one was jacked from the bottom tray. From the top, we have a kind of seaweed coating that is sometimes used to flavor rice. The middle tray hold onigiri with salted salmon bits, also a rice condiment. Annnnnd, the last tray is onirigi with pickled plum.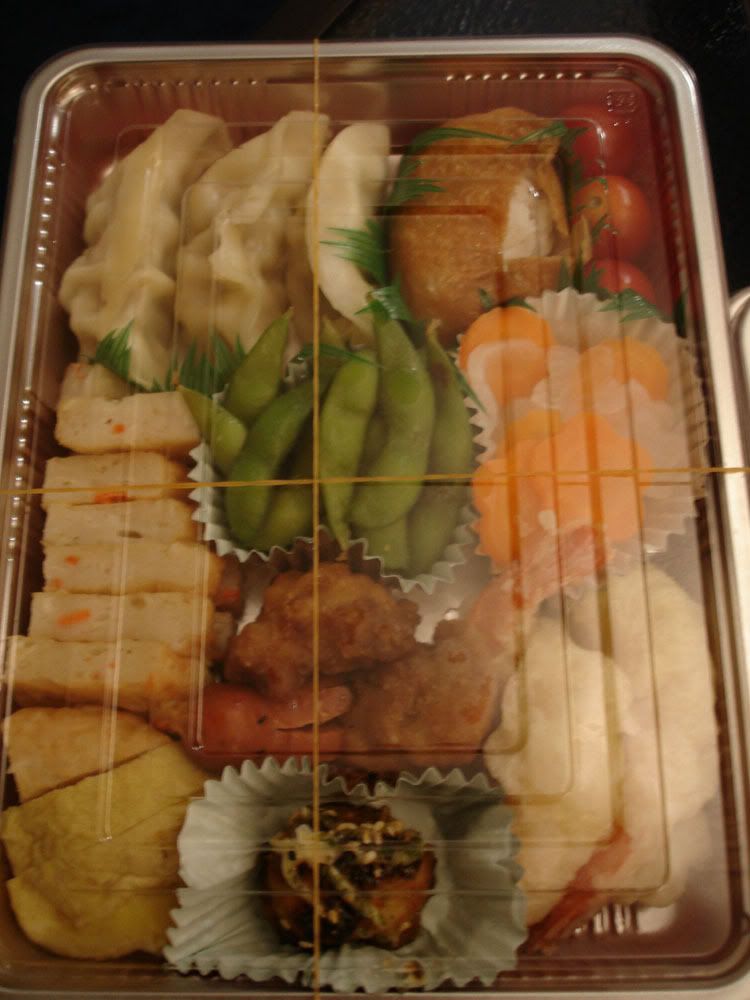 Here's the bento box proper. From the top left going across, we have three pieces of boiled gyoza, one inari, and three cherry tomatoes. Next row, we have sliced fish cakes, edamame, and boiled radishes and carrots. Bottom row, we have tamagoyaki, takoyaki, and three pieces of shrimp tempura. Annnd in between the middle and last row, we have a weiner octopus with black sesame eyes and two pieces of karaage.


I'm quite satisfied with my work here...although I'm probably not going to be doing another mass bento project for a while...a long while. XD