I believe this is my... Eleventh bento?
Haven't really been brining lunch to school recently ever since I discovered my school's salad bar!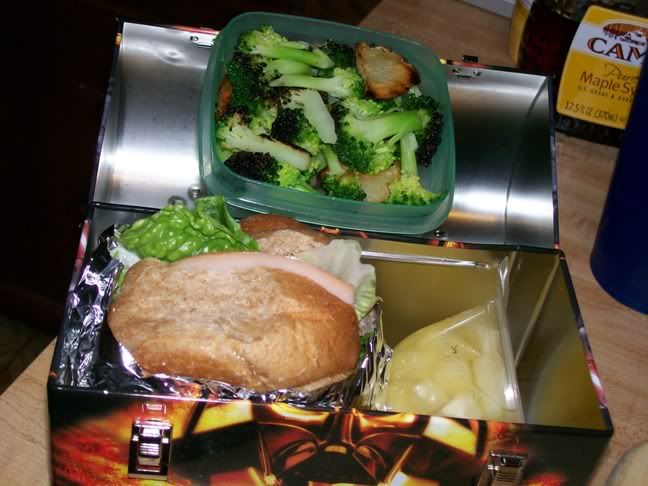 Top: Broccoli and leftover baked potato
Left: Honey turkey, lettuce and mayo on a whole wheat roll
Right: Pineapple Tidbits
With today being the last day of school before vacation, I don't think I'll be having any more bentos until the new year.
Happy holidays!!