Just a quick one today.
Similar to yesterday's bento but I tried a holly impression (I think I should have added more little red bell pepper dots to make it more clear *sigh*).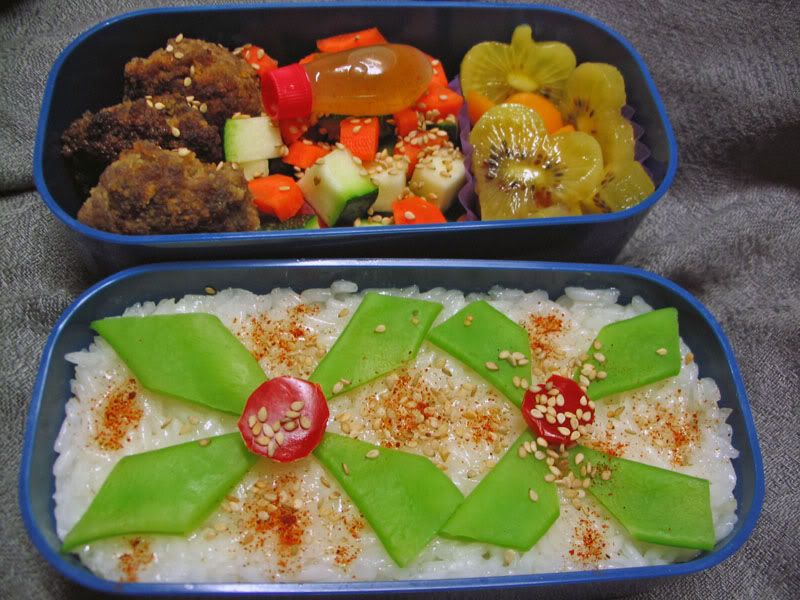 Just plain rice, green beans and red bell pepper as decoration (together with paprika and sesame).
Behind rissoles, some veggie-salad with dressing and fruits (physalis and kiwi).
Btw I now know that I don't like the sticky rice I bought a few days ago. It tastes like tasteless chewing gum and has about the same feeling to it... I think I prefer jasmine rice (couldn't find any indication as to how to translate.. is it called jasmine rice in English *puzzled*).
But perhaps I just selected the cheapest less tasty sticky rice. The one I ate in restaurants was always tasty.. *sigh*