In honor of Sesame Street's 40th Anniversary, and this weeks
bentochallenge
.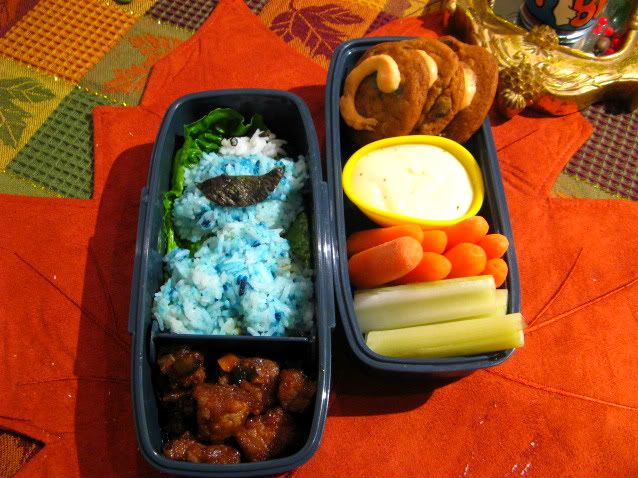 DH wanted Cookie Monster for his bento.
Left tier has a Cookie Monster made from Jasmine Rice dyed blue with Nori for his mouth and eyes, on top of a leaf of Romaine Lettuce. Below Cookie Monster is some left over Mongolian beef.
Right tier has 3 chocolate chip cookies with the letter "C" drawn on with Buttercream (C is for cookie, after all,) Blue cheese dressing in yellow silicon mold, baby carrots and Celery.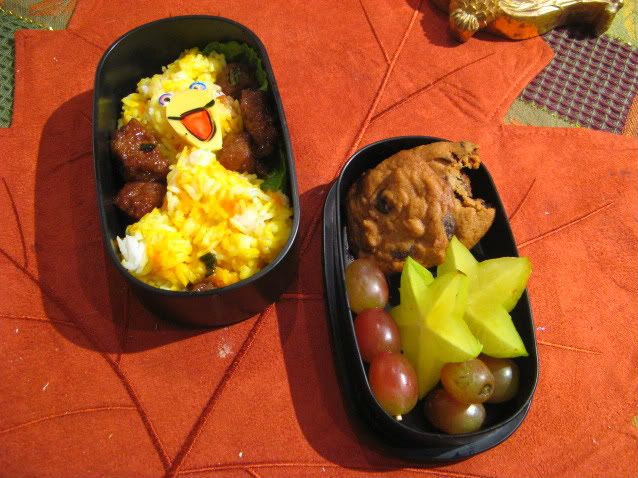 I chose Big Bird for mine.
Left tier has Big Bird made from Jasmine rice dyed yellow, with a cheese beak and eyes colored with food markers. He sits atop a Romaine Lettuce and Mongolian Beef nest.
Right tier has 2 chocolate chip cookies, seedless red grapes, and sliced starfruit.
Number 143 has nothing to do with Sesame Street, it's a special request from one of the local policemen. I tried making his patch, but my food markers fail me once again, even after buying a new brand. But if it saves me from getting pulled over, it served its purpose, right? erm.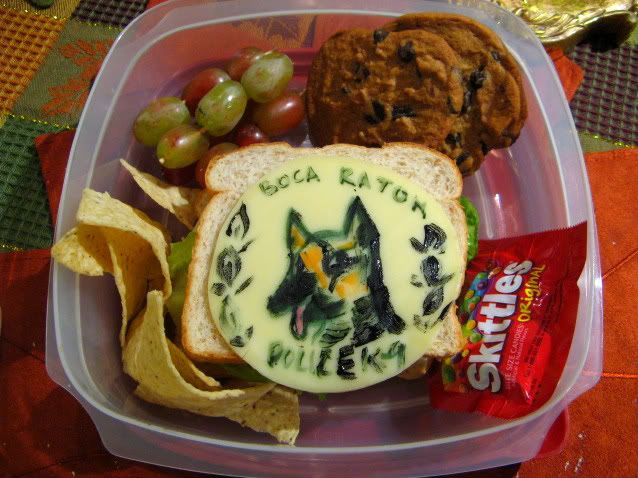 Turkey, Provolone cheese and lettuce with Honey Mustard sandwich, surrounded by chocolate chip cookies, seedless red grapes, Skittles, and some Tostitos.
xposted to
bentochallenge