Today's Bento: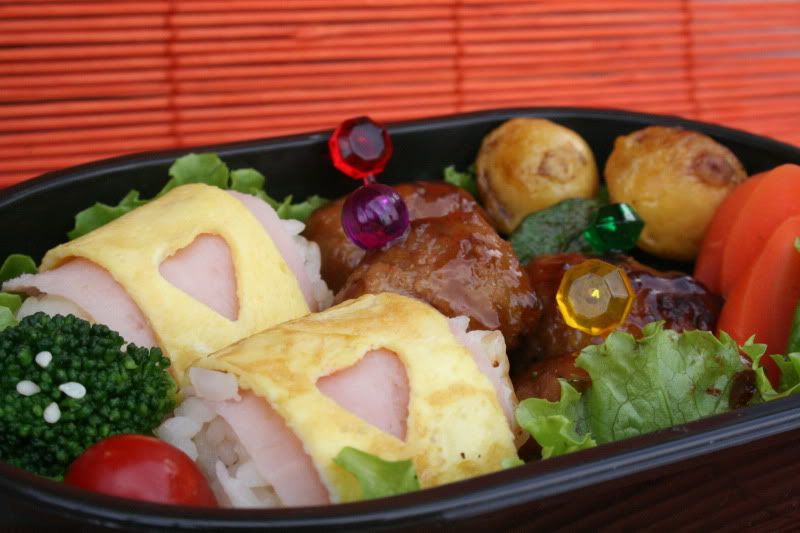 (
Collapse
)
Left to Right:
1 - Broccoli & Grape Tomato
2 - Onigiri (cylinders) Wrapped in Turkey Lunch Meat and an Egg Sheet
3 - Meatballs glazed with an spicy orange & ginger sauce
4 - Baby Patty Pan Squash, sauteed
5 - Carrots
WW Flex Points = 7
The glaze I used to coat the meatballs is one I use frequently, it's very versatile and holds up equally as well on beef as it does on hearty fish (like salmon), poultry and pork. It is the same glaze I used in Bento #40. I've repeated the recipe here for your convenience.
(
Collapse
)