Today's bento is a little sparse, I have to hit the grocery store today. Here it is: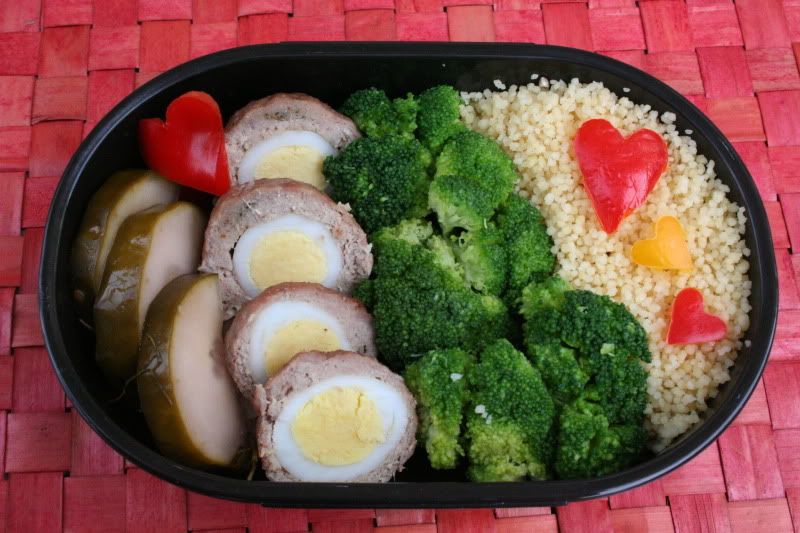 Left to Right:
1 - Refrigerator Pickles
2 - Scotch Eggs
3 - Broccoli
4 - Cous Cous
I'd been wanting to try Scotch eggs, but didn't want to bread & deep fry them, so these are my "faux" Scotch eggs. Lean turkey sausage wrapped around quail eggs and baked. The sample batch was very tasty, hopefully they will be good at room temperature too.
WW Flex Points = 4
(
Collapse
)