Here is a bento for the hubs, using a few of my new toys from ichibanusa.
Pasta salad with multigrain pasta, fresh veggies and some lite sausage. A bunny egg on top of a salad with a little bit of bacon wrapped chicken sliced on it,dressing in the bottle. Some mixed nuts and a few chicken wing flavored pretzels. Hee hee ultraman fork for fun.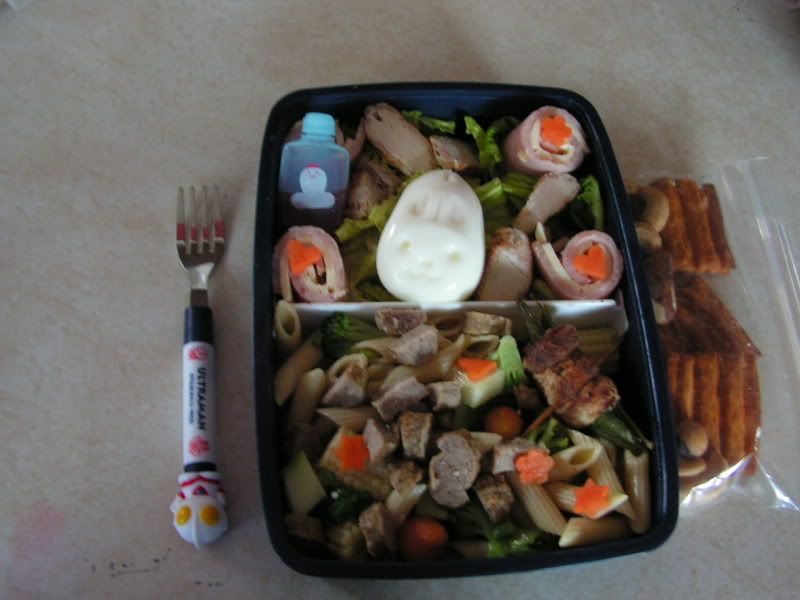 I found smoked gouda babybel cheeses,So, now when I buy the babybels, I have three choices, and laughing cow has started marketing tiny wrapped cubes again! I remember these when I was a child, they used to come with three flavors in the sleeve, like onion,herb, and garlic, or crab, lobster and seafood. Oh they were so good! I am so happy they are making them again.
Edit to add two snacks for my daughter today, one to keep her occupied during my doctor visit and teh other for school.