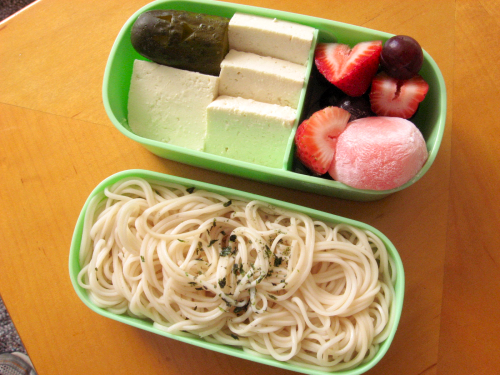 Kind of ho-hum, but it was fairly yummy.
Top tier: half a dill pickle, plain sliced firm tofu, grapes and strawberries and a strawberry jam mochi.
Bottom tier: Chinese noodles with rice vinegar dressing and some nori sprinkles.
This bento taught me a couple things. First, I should really get some sauce bottles, I like plain tofu but some soy sauce or something would have been good! And second, pickles are hard to make good faces on. If you look close you'll see the cute face I attempted to carve, but it is just a very dark food. I think if nothing else, I am learning to take better pictures of my bento lunch hehe.