A breakfast themed bento for my boyfriend's lunch. I know there's a bit of blank space in the bottom tier, but I think he cares more about the food than how much blank space I left.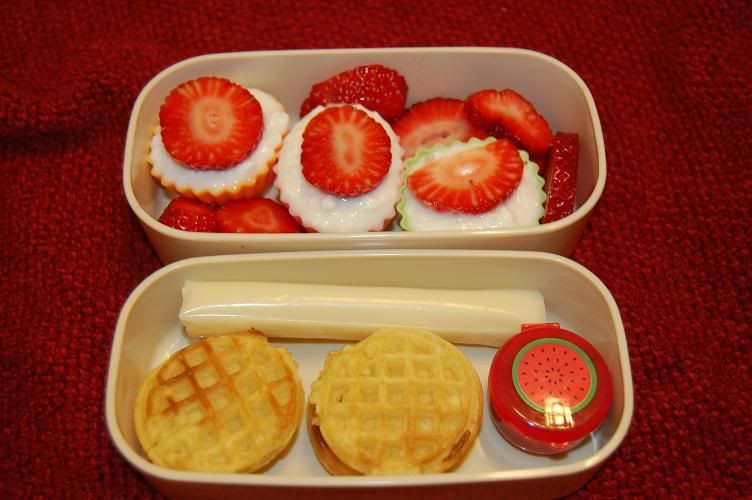 Top tier: Strawberries and cottage cheese
Bottom tier: String cheese, mini waffles, and Nutella in the fruit container (for the waffles)
Edit: Judging from the comments, people seem to be under the impression that I said my boyfriend would be dissatisfied with the amount of food in this bento. He actually wouldn't. Every bento I make for him is more of a snack than anything else. Also, no matter how much food I give him, he is always ecstatic to see that I put the effort into making something for him. THAT'S what I was trying to say!