Whoooops, I've been dead for a while! We sold our house/moved out of state so my bento stuff was in storage for a few months but YAY all unpacked now!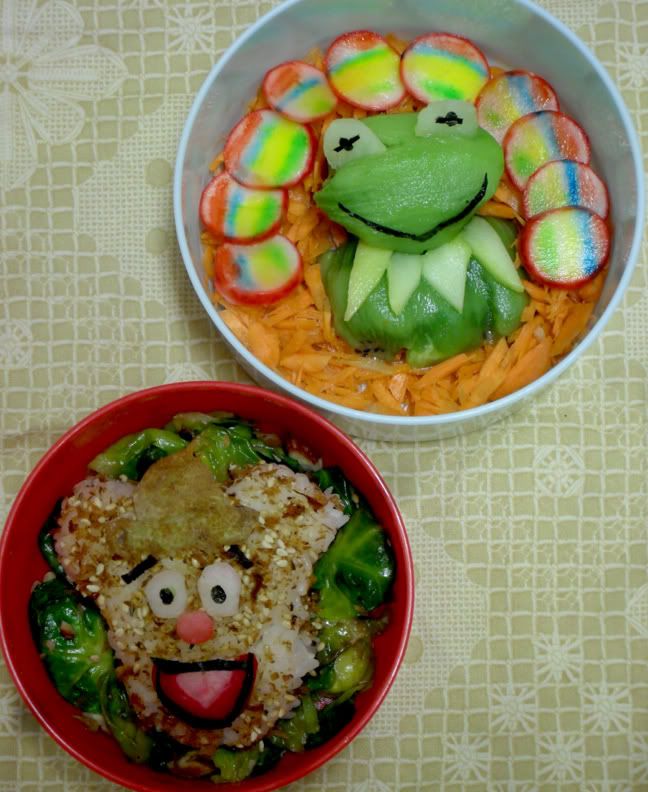 If you haven't seen The Muppets, you are missing out on wonderful hilarity and fun <3
TOP: Kermit (kiwi, asian pear, nori details), rainbow (pickled radish/food color), shredded carrot; BOTTOM: Fozzy (riceball, unagi furikake, radish/nori details, potato hat), sauteed brussels with pecans.